Posts: 6033
Joined: Sat Apr 25, 2020 11:23 pm

Reputation:

1995

Location: Wano Kuni
Contact:
Status: Offline
Kaifuku Jutsushi no Yarinaoshi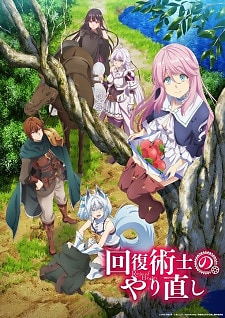 Information:
Alternative Title(s):
English
Redo of Healer
Synonyms
Kaiyari
Japanese
回復術士のやり直し
Type:
TV
Episodes:
12
Status:
Currently Airing
Air date:
Wednesdays at 23:30 (JST)
Premiered:
Winter 2021
Studio(s):
TNK
Source:
Light Novel
Genre(s):
Ecchi, Fantasy
Duration:
24 minutes per episode
Synopsis:
"Healing magicians cannot fight alone."
Keare, who was bound by this common knowledge, was exploited again and again by others. One day, he noticed what lay beyond healing magic, and was convinced that a healing magician was the strongest class. However, by the time he realized that potential, he was deprived of everything. Thus, he used healing magic on the world itself to go back four years, deciding to redo everything.
This is a heroic tale of one healing magician who became the strongest by using knowledge from his past life and healing magic.
Watch on HiDive
(Source: MAL, Novel Updates, Livechart)
Mobile posting, please excuse typos and errors